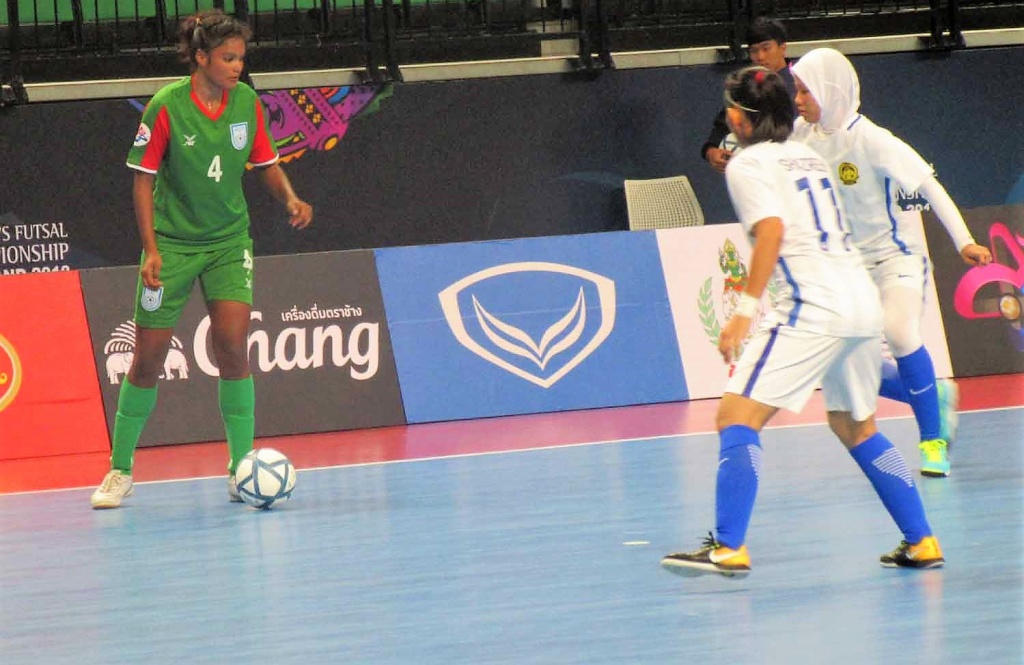 Women's futsal: Bengal girls lose 7-1 to Malaysia
Bangkok, May 2: Bangladesh began their AFC Women's Futsal Championship 2018 campaign with a 7-1 loss at the hands of Malaysia on Wednesday.
Malaysia, however, started cautiously as head coach Addie Azwan's players took the opening minutes to gauge their Group B rivals.
Tournament debutants Bangladesh used that to their advantage and found the back of the net three minutes into the game, through Masura Parvin's strike from the second penalty mark, courtesy of Sabina Khatun's kick-in.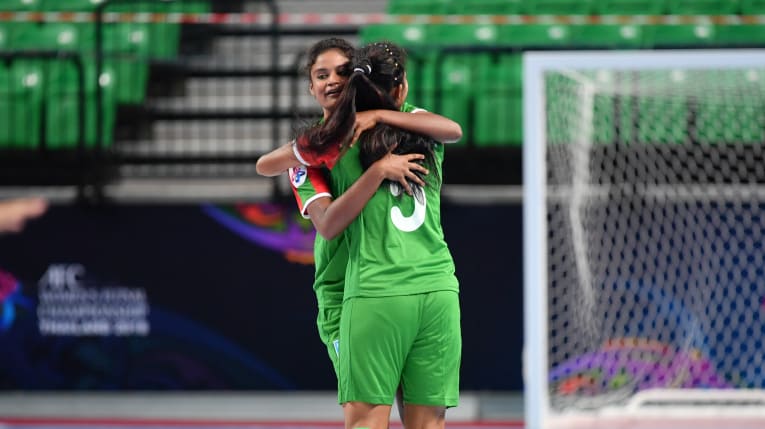 A stung Malaysia responded almost immediately as a series of passes from the right led to Hanis tapping in from close range, before Zurain Kamarudin scored in similar fashion just seconds after the restart for them to take the lead.
Bangladesh had a few runs that could have led to a goal, but their lack of competitive experience gave Malaysia enough time to react defensively.
In the 16th minute, Malaysia were awarded a spot-kick from the second penalty mark after Bangladesh committed a sixth foul, but Hanis shot wide.
However, two minutes from the half-time whistle, Malaysia showed their prowess, with Siti Asnidah Zamri, Nur Shazreen Munazli and Siti Nur Atiqah Rashid etching their names on the scoresheet going into the break.
Malaysia's intensity and desire to make a mark in their opening match were evident, and less than two minutes into the second half Atiqah Rashid scored her second to make it 6-1.
Nur Shazreen scored her second of the night in the final seven seconds of the match to give Malaysia an emphatic finish after their early scare.
In a post-match reaction, Bangladesh Head Coach Golam Rabbani Choton said, "This is our first experience of competitive futsal. We lost the match because our girls do not have the same level of experience as Malaysia."
"Also, we did not play well in the first half. However, our girls will try to learn from their mistakes and come back stronger in the next match," he added.
Malaysian Head Coach Azwan Bin Zainal said, "Bangladesh is a good team. They have good Individual skills. But the team is less experienced in this game."
Bangladesh will look to turn things around in their next match when they face Vietnam on May 4.