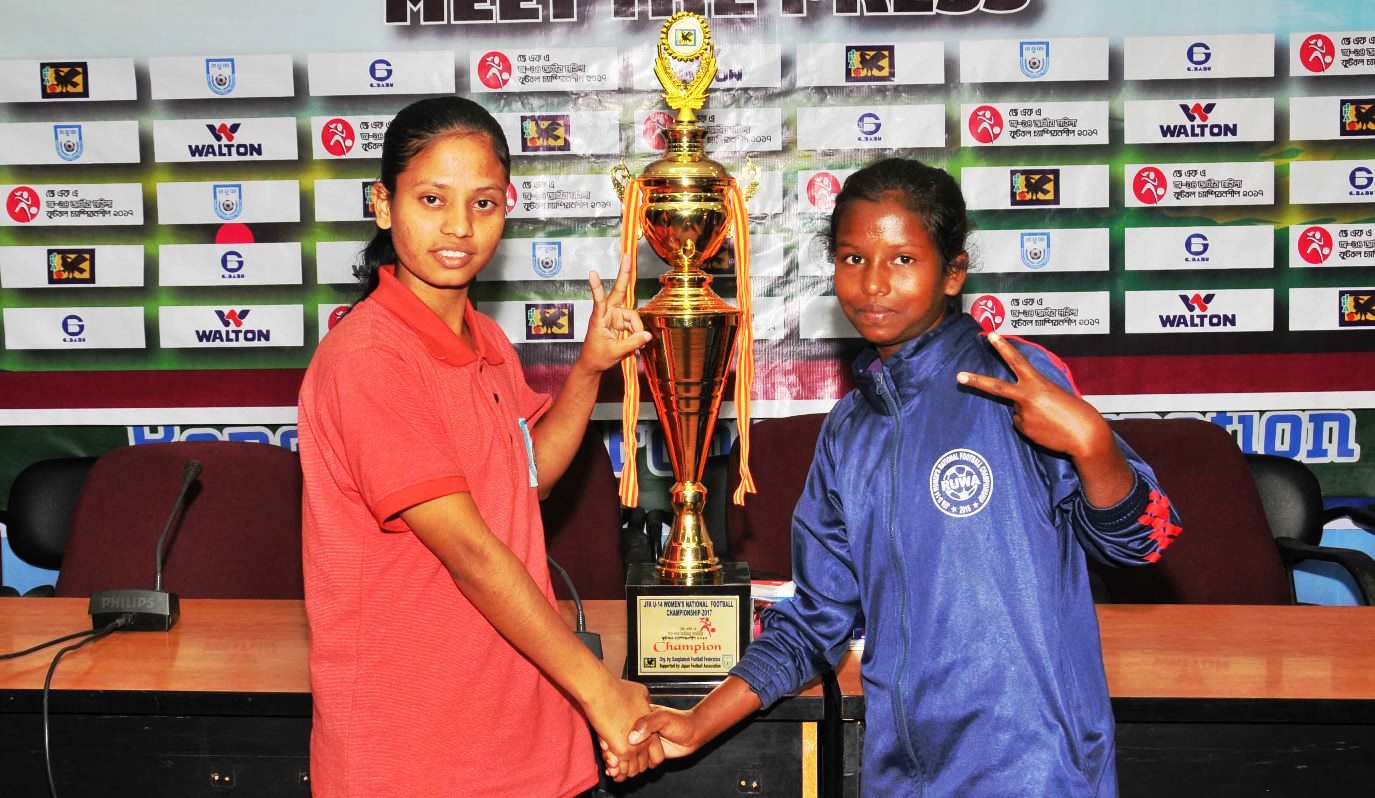 Mymensingh, Thakurgaon all set for JFA U-14 Cup final
Dhaka, November 11: Mymensingh and Thakurgaon district teams are all set to lock horns in the final of the JFA Cup U-14 National Women's Football final at the Bangabandhu National Stadium at 3:00 pm on Friday.
With 15 of the players from Kalashindur, the village that has grabbed global headlines for producing skilful women booters, Mymensingh looks to be the favourite to retain the title. However, Thakurgaon also have their point of power as most of the players are from a village named Rangatungi and they aspire to win their maiden title for the promotion of the game.
The emotion was clear in the words of Thakurgaon skipper Bithika Kisco. "We have to come across a lot of obstacles to reach the final, we are not in a position to lose the concentration, we will not be complacent till we win the title," she said in the pre-match press conference on Thursday.
Her counterpart, Yasmin also has her own motivation. The team wants to win the title to dedicate it in the memory of Sabina, the teammate who died a few months ago. "We have not forgotten Sabina. If she was here she would have been the vocal supporter of us. We want to retain the title and dedicate it to the loving memory of Sabina" said Yasmin.