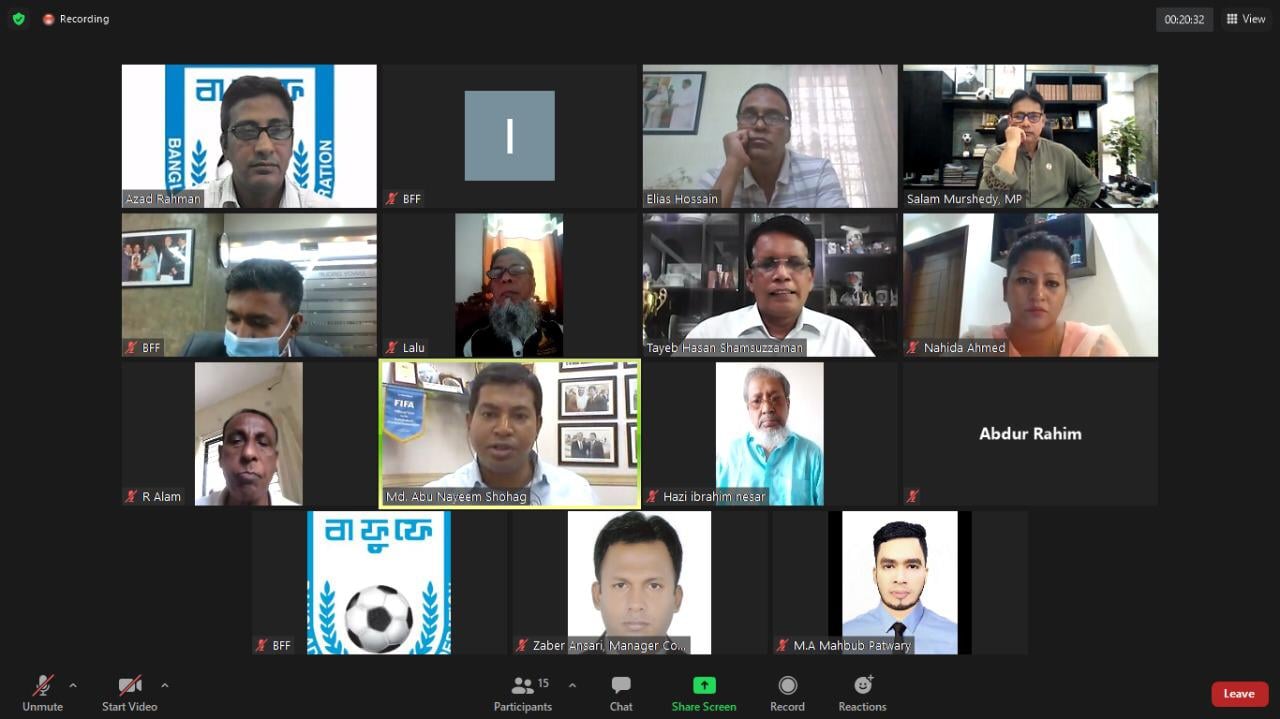 The 3rd regular meeting of the Referees Committee of BFF was done virtually
The 3rd regular meeting of the Referees Committee of the Bangladesh Football Federation was held on Wednesday, July 14, 2021 through the virtual platform 'Zoom'. The minutes of the second meeting held on 26 April 2021 were read and detailed discussions and approvals were given for its implementation.
Regarding the decision of the 3rd regular meeting, Mr. Abdus Salam Murshedy, Senior Vice President, Bangladesh Football Federation, MP said that the results of the new referral course and promotion test are approved here. At the same time, it was unanimously decided that at the end of each season, the best ৮ referees (male and female) and the best 3 (2 males and 1 female) emerging referees will be officially awarded according to their maximum performance. The approval of the Referees Sub-Committee entitled 'Video Analysis Committee' was accepted. Mr. Md. Ilyas Hossain was nominated as the convener and Mr. Haji Md. Ibrahim Nesar, Mr. Md. Azad Rahman, Nahida Ahmed Itu and the concerned officials of BFF Secretariat were nominated as members.
The date of the 2021 FIFA Fitness Test will be set after the upcoming Eid-ul-Azha. If a referee's performance on the field is not satisfactory, it is decided to refrain from conducting the match for 2-5 weeks (after the match) with 50% honorarium deduction for the referee concerned.
There is also a detailed discussion on improving the overall quality of referees.