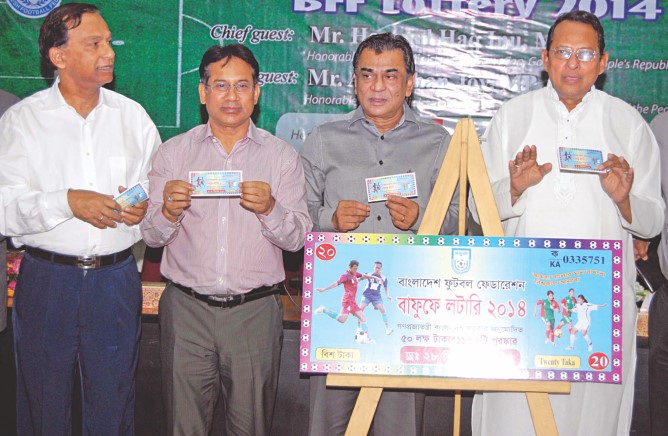 BFF National Lottery draw tomorrow
Dhaka: The raffle draw of the BFF National Lottery 2018 will be held on Saturday, May 26 at the BFF Conference Room in Motijheel.
The lottery was initiated with the aim to collect funds for the federation, which will be used for finding and nurturing footballing youngsters and for developing football in the grassroots.
The tickets for the lottery were in the market from March 13, 2018.
Representatives of electronic and print media are cordially invited to join the raffle draw event.