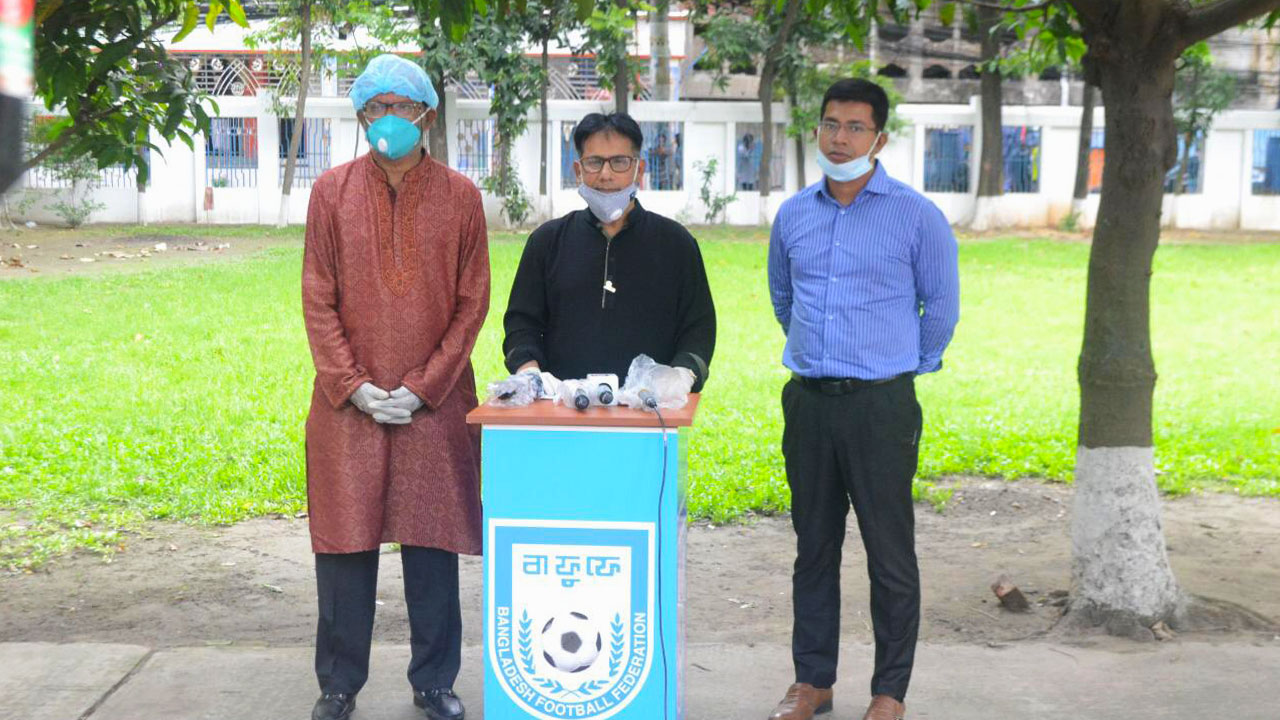 Bangladesh Premier League Abandoned
Bangladesh Football Federation (BFF) has decided to abandon the ongoing season of country's top tier professional soccer league 12th edition of Bangladesh Premier League (BPL) 2019–20 and Independence Cup'2020.
The decision was made in an emergency meeting of BFF Executive Committee (EC), chaired by its President Kazi Md Salahuddin, at the conference room of BFF house in Motijheel here on Sunday (May 17) at 2 pm. The committee also canceled the promotion and relegation of the ongoing BPL season.
After the meeting, BFF senior vice-present Abdus Salam Murshedy MP, also the chairman of Professional Football League Committee, disclosed the detail in a press-meet held at the BFF premises. BFF general secretary Md Abu Nayeem Shohag was also present there.
"BFF Executive Committee announced the abandonment of ongoing season of Bangladesh Premier League (BPL) 2019–20 and Independence Cup'2020 in the day's meeting due to the current situation that has been becoming more serious day by day. We have talked with the participating clubs for several times. They informed us that they are unable to continue the league due to their financial crises as well as demanded to cancel the BPL. We made the decision considering the overall situation," said Murshedy.
"The new season is expected to be held on September or October after the situation becomes normal. We will take decisions regarding other leagues and competitions including women's league in our next EC meeting. As the league has been abandoned, so there is no championship or relegation," he further said.
About booters' contracts, he said, "All the camps have been suspended at this moment. Clubs have also been facing financial crises amid countrywide lockdown. We will also discuss about it to the clubs in the next meeting. We can't enforce any regulations or issue any directives on booters' contracts. But, we will help them to negotiate with their players."
Earlier, BFF suspended all its domestic and international meets including BPL, Women's Football League, National School Football Championship and Independence Cup after as the government banned public gatherings and enforced lockdown countrywide to curb the spread out coronavirus on last March.