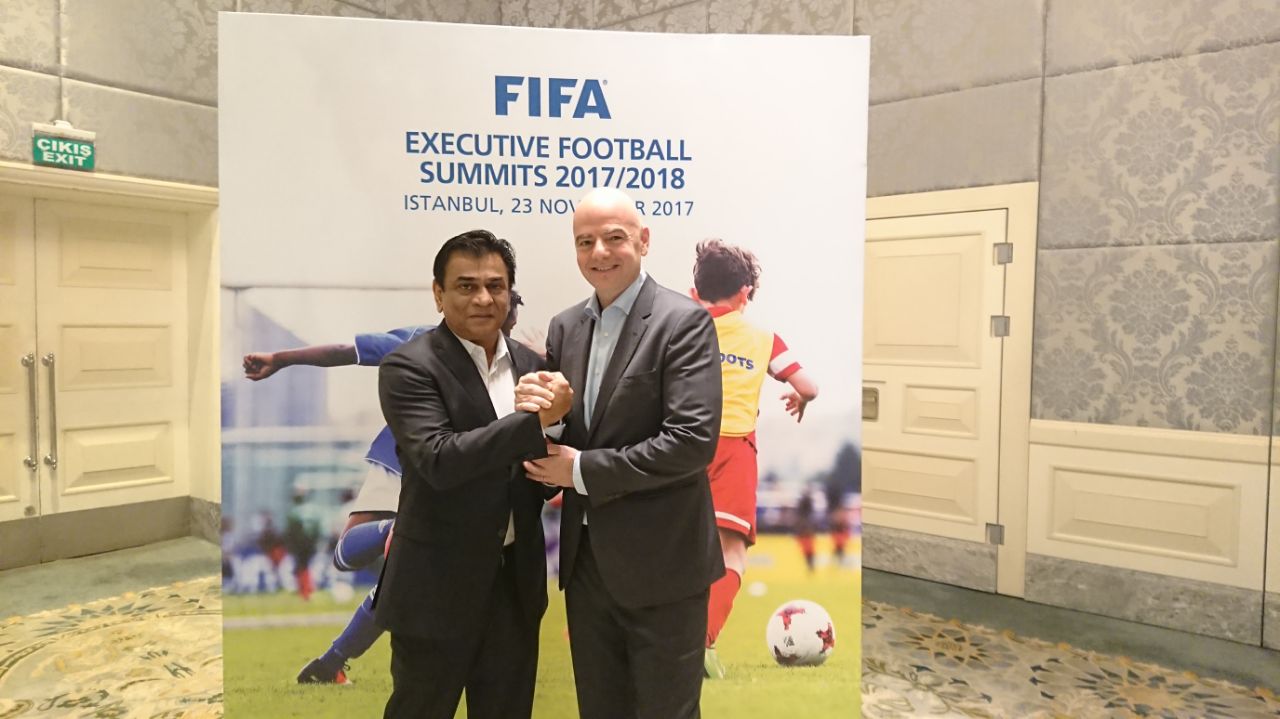 Istanbul hosts FIFA Executive Football Summit
Dhaka, November 23: The second round of FIFA Executive Football Summit is going on in different parts of the world with a view to discussing the matters related to future of the game.
As a part of the series, a summit was held in Istanbul on November 23 with the presence of of FIFA President Gianni Infantino.
BFF President Kazi Salahuddin also attended the summit along with heads of several national associations and FIFA officials.
Debate on the future of FIFA's youth and women's competitions was the major issues discussed on the summit.
BFF President Kazi Salahuddin along with delegates from different countries also discussed the FIFA Forward development programme and expressed their views to bring further improvement from next time.
Earlier in 2016, FIFA introduced the Executive Football Summits to encourage the participation of FIFA's member associations in terms of strategic decisions of the organization.
The second round of that summit was started from November 21 in Baku of Azerbaijan and will run until March 2018.