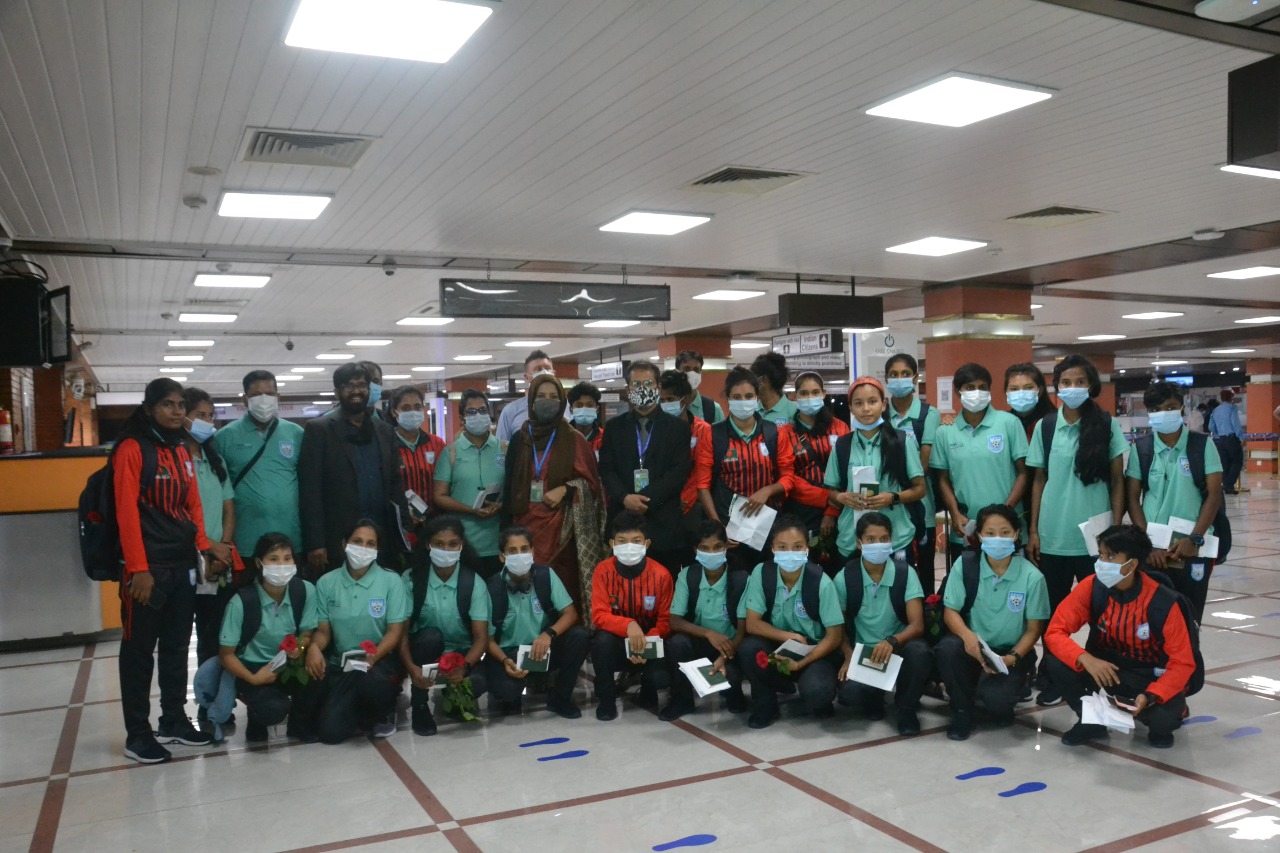 Bangladesh Women's National Football Team has reached Nepal
In regards to play FIFA Tier 1 International Women's matches against Nepal on 9th and 12th September, today (06/09/2021) Bangladesh Women's National Football Team has reached Tribhuvan International Airport
safely at 10:30am. All team members are doing well and had their Covid-19 test at the hotel at 3 pm.
Ms. Ishrat Jahan, Deputy Chief of Mission from the Embassy of Bangladesh in Nepal came to welcome the team at airport.
Upon receiving the test report tomorrow (07-09-2021) Bangladesh Women's National Football Team will have their 1st training session at 3 to 04:30 pm and in the morning 10:30 to 12 noon is set for gym Session. Bangladesh Women's National Football Team is staying Aloft Hotel Kathmandu Thamel , Nepal.
Team manager Amirul Islam Babu said, We are coming to Nepal on a charter flight from Bangladesh. All the players are healthy The Nepal Football Federation has given us enough support. Many officials from the Bangladesh Embassy in Nepal were present at the airport. We have no practice today. All players will be at rest today.