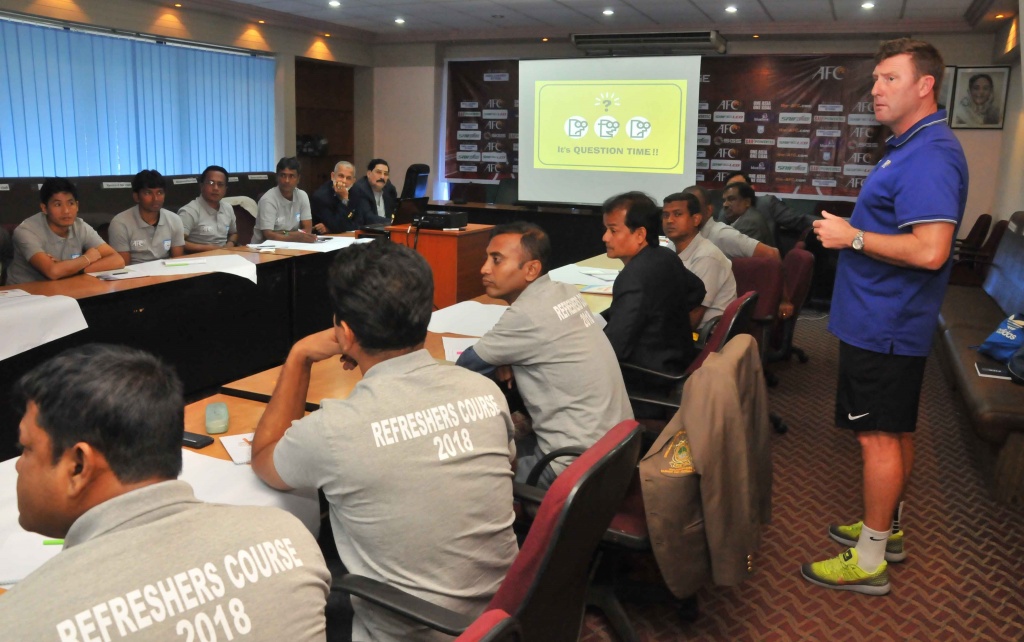 Over 50 'C' Certificate coaches take refresher course
Dhaka, January 24: A total of over 50 coaches, who hold an AFC 'C' Certificate, took part in a refresher course on January 22 and 23.
Among the participants, there were 3 female coaches with about 75% of the participants coming from remote areas ensuring proper representation from all around Bangladesh.
The first group completed their course on January 22 with the second group on January 23.
In the short course, instructor Paul Smalley focused on theory and practical contents and relevant football topics to re-sharpen their credentials.
The participants were happy to have the opportunity to re-check their skills as a coach and gain the motivation to work for further improvement.
The AFC 'B' Certificate refresher course will take place on January 24 with the 'A' refresher the next day.
The BFF plans to arrange more coaching refresher courses later in the year.
Information regarding registration for the courses can be found on the website as well as by contacting the Coach Education Coordinator of BFF.